Buying a house is often the largest financial investment people make in their lives and is not to be taken lightly. Since 1995, I have assisted many buyers that were either first home buyers, resizing, relocating or who were investing in real estate. I will personally inform you every step of the way throughout the purchasing process, so that you will feel comfortable with the decisions you make as you move toward your Act of Sale. As a full time agent, I will always make myself available to answer any questions or concerns you may have as they arise. It is important to me that your transaction runs smoothly and that your experience purchasing a new home is a pleasurable one.
Technology is changing in the real estate industry. Buyers are turning to the internet to search for their new home. Although technology is changing, the one thing that it cannot replace is having an experienced agent that has proven sales techniques when representing their buyers. With over 20 years of experience, I have learned the art of being a skilled negotiator and will fight hard for you to get you the best terms and sales price possible. I invite you to visit my testimonials from past clients.
THE HOME BUYING PROCESS
When working with buyers, my first step is to have them pre-qualified with a lender of their choice to determine the price range that most comfortably fits their budget. The next step is to explain to them the agency relationship and to educate them as to the contractual process so that they will have a clear understanding on what to expect beforehand. When we meet, we will discuss the amenities that you are looking for in a home and your preferred areas of interest. I will set up your very own portal so that on a daily basis you will receive new listings that match your specific criteria as they come on the market.
TOURING HOMES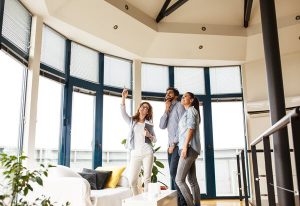 Most buyers choose to tour properties they wish to consider on Saturdays or Sundays, but as a full-time agent, I am available to show property any time. This is when the fun begins and we make a day of it. We will continue to monitor and view additional houses until we find you the perfect home!
UNDER CONTRACT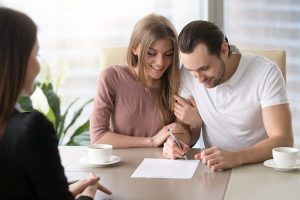 Once your offer has been accepted and you move into the inspection and closing stage, I have a network of home inspectors, insurance and title companies, plumbers, electricians and all other technician specialists in their fields that I can introduce to you. These professionals are well respected amongst my peers and have served my clients well over the years.
READY TO FIND YOUR DREAM HOME?
Purchasing a new home is an exciting time, especially for first home buyers. My website offers complete up-to-date information that can help you find your home anywhere in the entire Metropolitan New Orleans Region. As you begin your search, you will be able to save your preferred criteria and locations until you resume your search on my website at a later time. Additionally, you will be able to save those favorite properties you wish to consider purchasing.
Contact Me Today so that We Can Get Started!