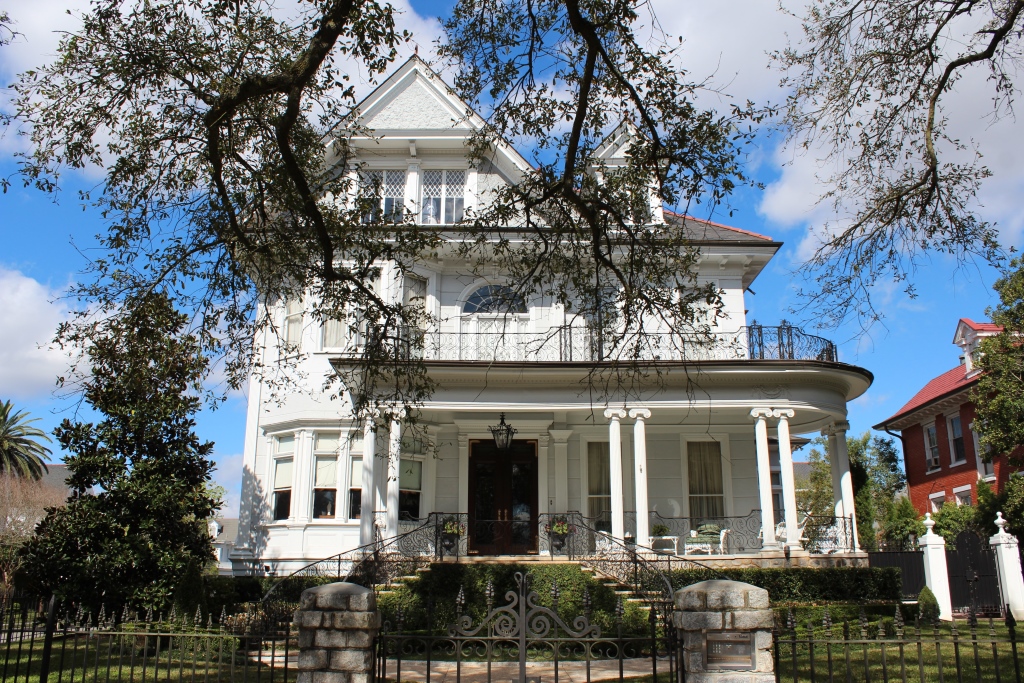 Uptown is a section of New Orleans, Louisiana on the East Bank of the Mississippi River encompassing a number of neighborhoods between the French Quarter and the Jefferson Parish line. It remains an area of mixed residential and small commercial properties, with a wealth of 19th century architecture. It includes part or all of Uptown New Orleans Historic District, which is listed on the National Register of Historic Places.
History
Uptown was developed during the 19th century, mostly from land that had been plantations in the Colonial era. Several sections were originally developed as separate towns, like Lafayette, Jefferson City, Greenville, and Carrollton. For a time in the early 19th century most of Uptown was part of Jefferson Parish until the City of New Orleans annexed them. In 1874, New Orleans added the towns of Lafayette (not to be confused with the present city of the same name in Lafayette Parish), and Carrollton. This newly-absorbed area became known as Uptown New Orleans.
People from other parts of the United States settled Uptown in the 19th century, joined by immigrants, notably from Italy, Ireland, and Germany. Uptown has always had a sizable African American population. Census data shows that ethnically and racially mixed blocks were common Uptown in the 19th and early 20th century, which continues to be the case in much of Uptown.
Boundaries and definitions
Historically, "Uptown" was a direction, meaning movement in the direction against the flow of the Mississippi. After the Louisiana Purchase, many settlers from other parts of the United States developed their homes and businesses in the area upriver from the older Creole city. In the 19th century Canal Street was known as the dividing line between "Uptown" and "Downtown New Orleans", the boundary between the predominantly Francophone area downriver and the predominantly Anglophone area upriver.
The very broadest definition of "Uptown", if derived from this historic definition including everything upriver from Canal Street, would encompass about one-third of the city. In narrowest usage, as a New Orleans City Planning neighborhood, Uptown refers to an area of only some dozen blocks centering around the intersection of Jefferson and St. Charles Avenues. Neither of these is what most New Orleanians of recent generations usually mean by "Uptown". While some may quibble about the exact boundaries, "Uptown" generally refers to the areas of the city closer to the River (riverside of S. Claiborne Avenue) upriver from the Pontchartrain Expressway and modern CBD/Warehouse District neighborhood.
The boundaries of the federal Uptown New Orleans Historic District, listed on the National Register of Historic Places, are the river to S. Claiborne Avenue, Jackson Avenue to Broadway. Adjacent areas, which are often colloquially referred to as parts of Uptown are other federal historic districts: Carrollton, The Garden District, Irish Channel, Central City, and the Lower Garden District.
---
This information, modified for brevity, is provided courtesy of Wikipedia and is licensed under the terms of the Creative Commons License.