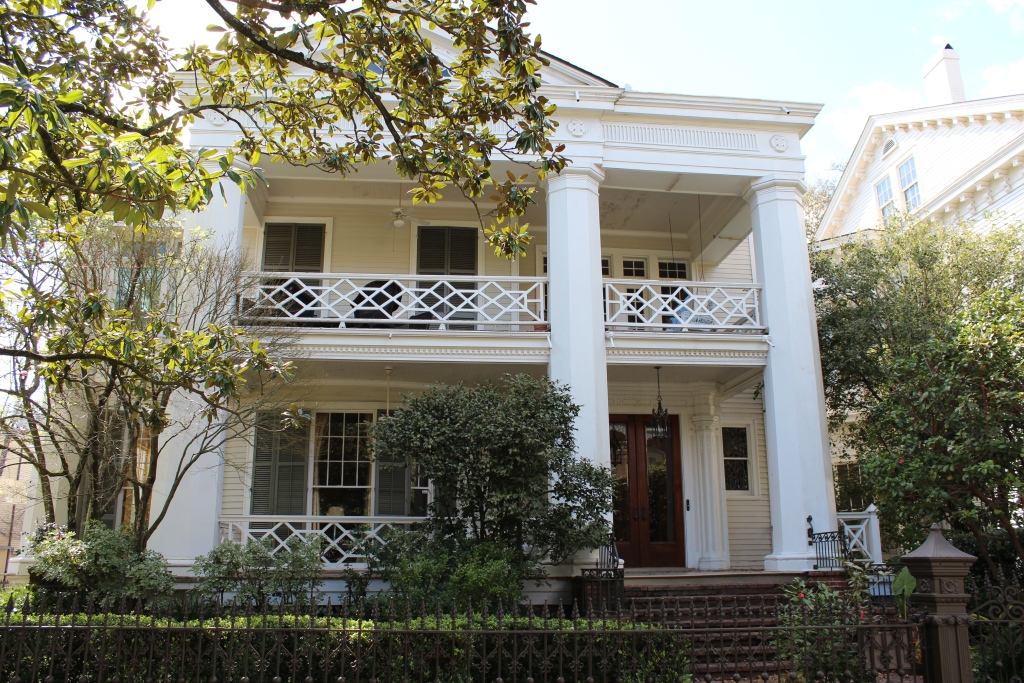 Garden District is a neighborhood of the city of New Orleans. A subdistrict of the Central City/Garden District Area, its boundaries as defined by the City Planning Commission are: St. Charles Avenue to the north, 1st Street to the east, Magazine Street to the south and Toledano Street to the west. The National Historic Landmark district extends a little further. The area was originally developed between 1832 to 1900. It may be one of the best preserved collection of historic southern mansions in the United States. The 19th century origins of the Garden District illustrate wealthy newcomers building opulent structures based upon the prosperity of New Orleans in that era. (National Trust, 2006)
Geography
Garden District is located at 29°55′40″N 90°05′05″W / 29.92778°N 90.08472°W / 29.92778; -90.08472 and has an elevation of 3 feet (0.9 m). According to the United States Census Bureau, the Garden District has a total area of 0.21 square miles. 0.21 square miles of which is land and 0.00 square miles (0.0%) of which is water.
Boundaries
The City Planning Commission defines the boundaries of Garden District as these streets: St. Charles Avenue, 1st Street, Magazine Street and Toledano Street.
The Garden District Association defines the boundaries as both sides of Carondelet Street, Josephine Street, both sides of Louisiana Avenue, and Magazine Street.
History
This whole area was once a number of plantations, including the Livaudais Plantation. It was sold off in parcels to mainly wealthy Americans who did not want to live in the French Quarter with the Creoles. It became a part of the city of Lafayette in 1833, and was annexed by New Orleans in 1852. The district was laid out by New Orleans architect, planner and surveyor Barthelemy Lafon.
Originally the area was developed with only a couple of houses per block, each surrounded by a large garden, giving the district its name. In the late 19th century some of these large lots were subdivided as Uptown New Orleans became more urban. This has produced a pattern for much of the neighborhood of any given block having a couple of early 19th century mansions surrounded by "gingerbread" decorated late Victorian houses. Thus the "Garden District" is now known for its architecture more than gardens per se.
---
This information, modified for brevity, is provided courtesy of Wikipedia and is licensed under the terms of the Creative Commons License.