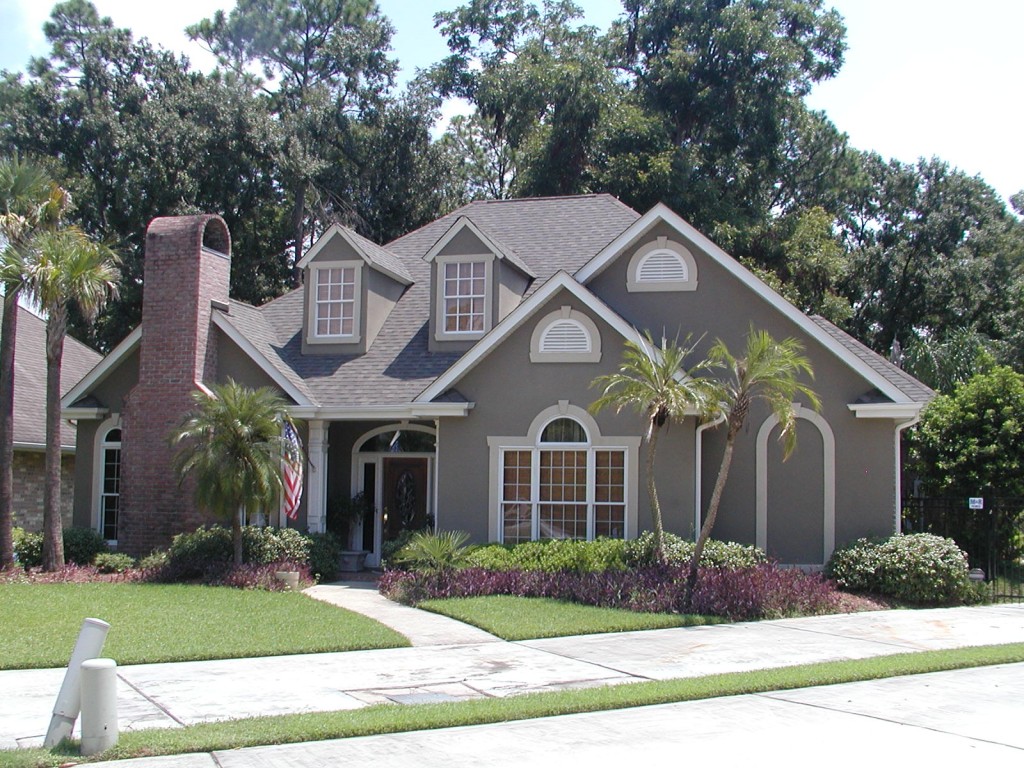 River Ridge is located in Jefferson Parish, Louisiana, and a suburb of New Orleans. The population was 14,588 at the 2000 census.
History
With the modern community being largely a suburban residential area of relatively recent origin, the history of River Ridge is thus fairly devoid of interesting events or drama, and is largely tied to the history of post-World War II Jefferson Parish.
The land that is now River Ridge was once composed of several large sugar plantations which lined the Mississippi River in traditional French long lot fashion. These plantations were established by and large in the late 18th century-early 19th century. The alignment of the major streets in the area are vestiges of this era. Major landowners included the Trudeau and Sauve Plantations. Sauve Road to this day continues to be a main thoroughfare in River Ridge.
In 1849 a major flooding event known as Sauve's Crevasse occurred. The then-crude river levee at the Sauve Plantation failed under the pressure of high water on the Mississippi, creating a massive flood which inundated much of the land to the east, including parts of New Orleans.
In the early 20th century an interurban line passed through this area linking the cities of New Orleans and Kenner, aligned along the present course of Jefferson Highway.
For many years River Ridge remained rural farmland until large scale suburban development commenced in the early 1950s. By 1965 virtually all of the area along the Mississippi River between Harahan and Kenner was developed. This area at the time was largely known as Little Farms, a name which well described its pre-urban history; this was also the place name officially recognized by the Post Office. (To this day Little Farms Avenue remains a major River Ridge thoroughfare.) Other subdivision names such as "East Bank" and "Rural Acres" were used as place names for the area at the time. To eliminate confusion and create a unified sense of community identity, the area between Kenner, Harahan, Metairie, and the Mississippi River was officially renamed as "River Ridge" in 1974.
Geography
River Ridge is located along a 3-mile stretch of Jefferson Highway and its boundaries include Harahan to the east, Kenner to the west, Metairie to the north, and the Mississippi River to the south.
River Ridge is located at 29°57′43″N 90°13′4″W / 29.96194°N 90.21778°W / 29.96194; -90.21778 (29.961875, -90.217696). According to the United States Census Bureau, River Ridge, LA has a total area of 3.6 square miles, of which, 2.8 square miles of it is land and 0.8 square miles of it (21.07%) is water.
---
This information, modified for brevity, is provided courtesy of Wikipedia and is licensed under the terms of the Creative Commons License.