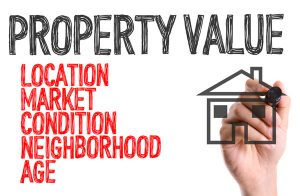 Over the years in working with sellers, I have listed a vast variety of single and multi-family properties including: luxury homes, townhomes, condos, water-front homes, historic homes, patio/garden homes and everything-in-between. These also include doubles, duplexes, apartment buildings, commercial strip malls and medical buildings, as well as vacant land.
If you are considering selling your home, upon request, I will be happy to provide you with a complimentary comparative market analysis to determine an estimated value of your home in our current real estate market. Pricing your home accurately is essential in order to get top dollar and move it quickly! The first question that most buyers ask is "How long has the house been on the market?" The longer a house sits on the market the more it is viewed by buyers in a negative light except for those that are looking for a "steal". Most of my listings have sold within 95%-101% of my asking price in a very short period of time simply because my marketing plan works!
MARKETING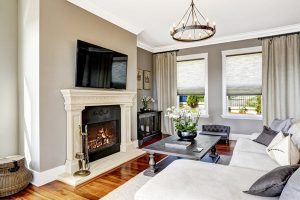 Prior to you placing your home on the market, I will be happy to advise you as to the improvements and cosmetic attention that your home may need, if any. I will give you tips on how you can stage your home to create an ambiance to attract buyers. A good first impression counts in home selling. Planting flowers in the front of your home is a must and will spruce up its curb appeal. Removing clutter and keepsakes is important as the story you want to tell is about the buyers and their new home, not yours.
Buyers in today's market are looking for that "special home" that stands out from the rest! To best showcase your home, I will compose a detailed description of its amenities and take professional photos to enhance your home's most attractive features. I invite you to review samples of my work in My Sold Listings section. YOUR HOME could be posted here!
Exposure as well as the ability to separate the lookers from the qualified buyers are just a few of the many benefits I can offer you. Most buyers search for their homes on the internet. My internet marketing techniques coupled with my print advertising give my clients a great competitive advantage. I will include your home in the Featured Listings sections of my website, the Multiple Listing Service and it will be advertised on many other real estate websites. My custom yard sign includes my website address, so that every potential buyer who passes by your home will have the capability to view the information and photos from their mobile device. Professional, digital, color glossy postcards including a photo of your home, will be mailed out within a mile radius of your home.
Open Houses will also be held once a month until your home has sold and you will be informed frequently of the activity and feedback of each showing. As a full-time agent, I am readily available to personally answer all inquiries about your home. My marketing strategy will give your home maximum exposure in a short period of time, and as a result, will attract potential buyers to successfully move your home toward an Act of Sale.
YOUR TIME IS VALUABLE
I offer the latest technology so that electronic signatures can be obtained via email throughout the entire contractual process. This makes it convenient for my clients that have busy schedules.
I STAND READY TO LIST YOUR PROPERTY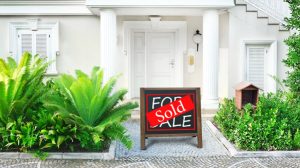 Many of my sellers have commended me on my patience and perseverance while working with them, as you can see in their Testimonials, and I will do the same for YOU! I will work hard and diligently until your property has sold. This is my promise to you!
Contact Me Today to Schedule an Appointment