Over the years, I have frequently worked with property owners who had originally taken the For Sale by Owner route to sell their homes themselves. Most For Sale by Owners have a few things in common:
They want to net the most possible on their sale without the assistance of a licensed real estate agent.
They are all successful in occupations other than real estate and, therefore, lack the knowledge to properly price their home.
Most rely on the For Sale by Owner sign in front of their home (some with a flyer attached) as their complete marketing plan.
They waste a lot of time showing their homes to unqualified buyers.
Most of their properties remain unsold for months on end.
Most often their prospective purchasers offer much less than the asking price because they know that they are not in competition with other buyers when negotiating their sales price.
What's Missing for Sellers Trying For Sale By Owner?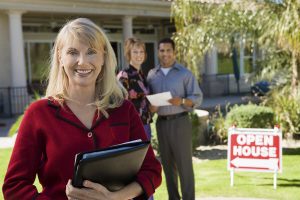 Sellers simply do not have the marketing resources, connections or listing syndication capabilities of a licensed Realtor® to effectively market their property.
Sellers have not toured other properties to compare their amenities and their lack of access to the current and historical sales data all contribute to their inability to properly price their home.
Buyers feel more comfortable and prefer being represented by a Realtor® when negotiating the sales price and terms.
Buyers rely on their real estate agent to advise them on how much a home is worth based on comparable homes in the area and to guide them throughout the contractual process.
Questions to Ask Yourself Before Putting a For Sale By Owner Sign in Your Yard
It is often very enticing for a person looking to sell their home to choose the For Sale By Owner route. However, a seller who is not prepared can quickly get into trouble or cause a buyer to move on to the next house. I've created the following list of questions to help you determine whether you are prepared to enter the For Sale By Owner world.
How will I accurately determine the value of my home?
How will I substantiate my asking price to a prospective buyer?
How will I market my home beyond the For Sale By Owner sign in the yard if I'm not getting sufficient activity?
How will I pre-qualify prospective buyers so that I do not enter into a contract with someone who does not have the financial resources or cannot obtain a loan to buy my home?
What verbiage will I put in the contract to protect myself from potential problems that may happen after the sale?
What are my obligations for making the property available for pre-purchase inspections?
What documentation do I need with regard to the outcome of the inspection process?
Where will I find industry experts on a moments notice to confirm or dispute the claim of any deficiencies during the inspection period?
Who will I turn to when a question or problem arises for which I am unfamiliar?
Success is Gratifying
Working with For Sale by Owner sellers is a very gratifying part of my business as I am able to convert the frustration from months of inactivity, to the satisfaction of a sold property. I accomplish this by executing my proven plan.
I perform a comparative market analysis to determine the proper selling price of the home with its given location and amenities.
I execute my proven marketing plan and provide exposure to the property that far exceeds what an individual can provide as outlined under my sellers marketing section.
I skillfully negotiate the best price possible on behalf of my client.
I ensure that the purchaser is pre-qualified with their lender upon accepting the offer.
I handle all of the contractual requirements necessary under Louisiana law, including overseeing the inspection period and keeping in close contact with the lender, insurance agent and title company, as we move forward toward the Act of Sale.
It's All in the Results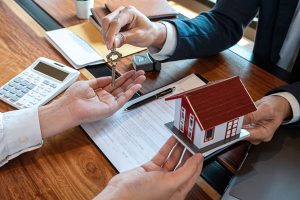 My For Sale by Owner clients are usually surprised when I sell their properties in an average of forty five days, with many properties selling in ten days or less. It is gratifying when my seller's expectations have been met with a quick sale and at a net profit that they had hoped for prior to listing with me!
Let's Get Your For Sale by Owner Property Sold!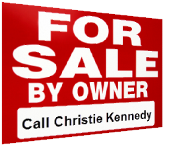 Below is a sample of properties that were originally For Sale By Owner that I now have listed for sale or have already sold. Let's add your home to this list!
If you are considering or are in the process of selling your home as a For Sale by Owner and are not getting the sales activity you anticipated, I invite you to contact me so that I can help you achieve your goal!
For Sale By Owner Properties Listed by Christie that have Sold
4804 Finch Street
4809 Finch Street
3701 N Hullen Street