Real Estate For Sale
Property Location: 5916 Rickey Street, Metairie, LA 70003
Real Estate Type: Single Family Residential
Sold in 24 Days for 98% of the Asking Price!
Search for Other Homes For Sale
Since this property at 5916 Rickey Street is sold, search for other homes for sale or contact Christie for assistance with your real estate needs.
Originally For Sale By Owner
Christie listed this Metairie property that had been For Sale By Owner and implemented her marketing plan to achieve a smooth and successful act of sale.
Price: $190,000
Pictures
Javascript must be enabled in your browser to view the pictures/virtual tour.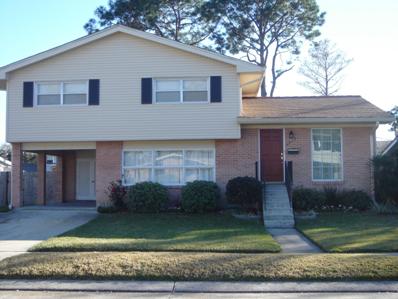 Description
This charming, split level, three bedroom, two and a half bath traditional home is conveniently located in Airline Park North Subdivision.  The spacious living room is complimented by a vaulted ceiling and lovely picture window that overlooks the large fenced backyard.  In this open floor plan, the dining room is located on the lower level and has a wall of windows that invites natural light.  Perfect for entertaining!  Its 2003 renovation includes updated baths with new interior plumbing, triple insulated Pella windows, an architectural roof, a Trane gas furnace, new siding and ceramic tile flooring, ceiling fans and light fixtures throughout.  There are parquet wood floors and a freshly painted interior.  The master bedroom has its own attractive bath.  There is a carport and off street parking for multiple cars.  No Flooding!  Move Right In!
Features
Living area: 1,656 s.f.
Total area: 1,903 s.f.
Bedrooms: 3
Baths: 2½
Parking: carport and off street parking for multiple cars
Schedule an Appointment
Contact Christie today to schedule an appointment or to discuss your other real estate needs.