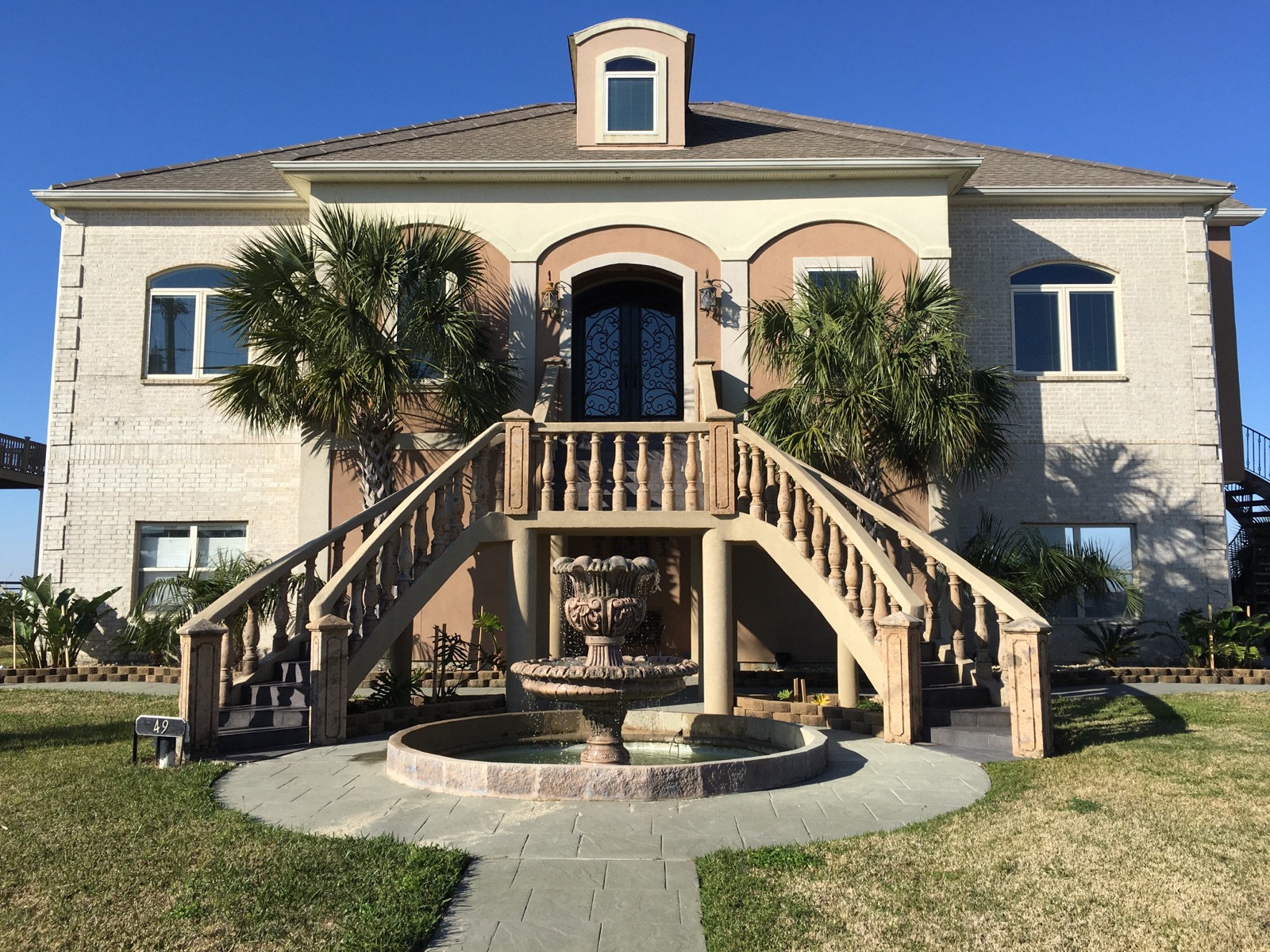 Slidell is the largest city situated on the northeast shore of Lake Pontchartrain and St. Tammany Parish, Louisiana, United States. The population was 27,068 at the 2010 census.[1] Greater Slidell has a population of about 90,000.[2]
History
Beginning
One of the earlier settlers to the area was John William Gause. Along with a younger brother, Wesley Coke Asbury Gause, Judge Wingate, and several others, they left Shallotte, North Carolina, on February 18, and arrived at Pearlington, Mississippi, on April 14, 1836. Wesley and his family decided to remain there, while John and family decided to cross the Pearl River, and built a log cabin on the west bank, just a little further south. He then began a lumber mill, in the fledgling town later to be known as Slidell. His traveling back and forth from lumber yard to home created a road, known today as Gause Boulevard, a major east/west street in the town. The lumber yard was located at the northwest area of where Gause Boulevard crosses the railroad track. The log cabin was built at the very east end of the road, just a few yards from the river. The house stood until the late 1990s, and a small family burial plot still remains, where John is buried between his two wives, Lydia Russ and Johanna Frederica VanHeemskerk.
Slidell was founded on the north shore of Lake Pontchartrain in 1882 and 1883 during construction of the New Orleans and Northeastern Railroad (N.O.N.E.).[3] The N.O.N.E. line connected New Orleans to Meridian, Mississippi. The town was named in honor of American politician and Confederate ambassador to France John Slidell, father-in-law of real estate developer Baron Frederic Emile d'Erlanger and officially chartered by the Louisiana State Legislature in 1888.[3]
Twentieth century
Around 1910, Slidell began a period of economic and industrial growth. A large creosote plant was built, and Slidell became home to the Fritz Salmen Brickyard, a major producer of bricks later named St. Joe Brick. A lumber mill and shipyard were also built. Following the construction of Interstate 10, Interstate 59, and Interstate 12, Slidell became a major crossroads for those traversing the Gulf States.
In 1915, the creosote plant burned to the ground, killing 55 workers and 3 firefighters. The plant was rebuilt on Bayou Lane, closer to a water source and closer to a fire station. Eventually, creosote polluted the bayou which was a source of drinking water for many of Slidell's residents. The creosote plant was abandoned in 1986 and became an EPA Superfund site. The canal was dredged and waste incinerated until completion of the cleanup in 1996. At that time a boat launch was built and Heritage Park was constructed on the former site.
With the advent of the U.S. space program in the 1960s, NASA opened the Michoud Assembly Facility in New Orleans, the John C. Stennis Space Center in nearby Bay St. Louis, Mississippi, and a NASA computer center on Gause Boulevard. This nearly tripled Slidell's population over a period of ten years, and the city became a major suburb of New Orleans. Slidell is also the location of the National Weather Service forecast office for the New Orleans and Baton Rouge area.[4] Slidell is the headquarters of Vesco Tennis Courts, a privately held firm specializing in construction of hard surfaces for outdoor sports facilities.[5]
The city hosts several parade krewes each Carnival season.[6][7]
In 2005, Slidell suffered extensive damage from the effects of Hurricane Katrina, as the storm made final landfall on the morning of August 29. The municipal area is located about 2 miles (3 km) inland, and parts of the city experienced a storm surge in excess of 10 feet (3.0 m). The unincorporated areas of St. Tammany Parish, to the south and east, often commonly referred to as Slidell, experienced a storm surge of 13 to 16 feet (4.0 to 4.9 m).[8]
Geography
Slidell is located at 30°16′45″N 89°46′40″W (30.279040, -89.777744)[9] and has an elevation of 13 feet (4.0 m).[10] It is in southeastern St. Tammany Parish, located approximately 3 miles (5 km) north of Lake Pontchartrain.
According to the United States Census Bureau, the city has a total area of 15.2 square miles (39.4 km2), of which 14.8 square miles (38.4 km2) is land and 0.35 square miles (0.9 km2), or 2.39%, is water.[11]
---
This information, modified for brevity, is provided courtesy of Wikipedia and is licensed under the terms of the Creative Commons License.