Real Estate For Sale
Property Location: 148 Lee Court, River Ridge, LA 70123
Real Estate Type: Single Family Residential
No Longer For Sale by Christie
Search for Other Homes For Sale
The property located at
148 Lee Court, River Ridge, LA 70123
is no longer
for sale
by
Christie
. However, if you are interested in
real estate
in this area, please contact
contact Christie
for
your
real estate needs.
Price: $340,000
Pictures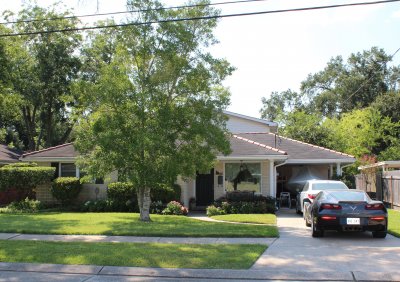 Description
MOTIVATED SELLERS! Lovely 5 bedroom 3 bath River Ridge home with its 1996 camelback addition just steps to the levee! NO CARPET! Quaint living room, welcoming den, gracious formal dining room with crystal chandelier. Breakfast area adjacent to bright kit with granite counter-tops, handsome cherry wood cabinetry, all appliances. French doors add to its charm lead you onto the covered porch with gas lanterns! 2 new central air/heating systems 7/18/18! 2 bedrooms/1 bath upstairs. Master with chic bath offers clawfoot tub and double basins. Workroom. 8 yr old roof! Flood Zone X!
Schedule an Appointment
Contact Christie today to schedule an appointment or to discuss your other real estate needs.