Already Leased
Apartment For Lease / For Rent
Property Location: 4330 S. Derbigny Street, New Orleans, La 70125
Real Estate Type: Multi-Family Residential
Price: $1,000 per Month
Pictures
Javascript must be enabled in your browser to view the pictures/virtual tour.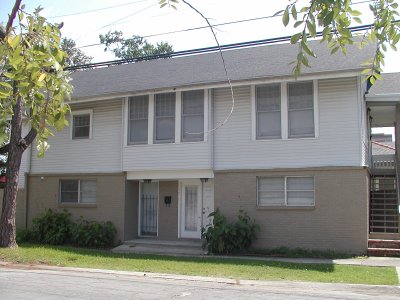 Description
This beautifully renovated lower apartment is available for rent in Uptown New Orleans, LA. It's conveniently located just a few minutes from Loyola University and Tulane University.
The kitchen has all newer custom cabinetry, range oven, dishwasher, microwave, washer and dryer. The interior is freshly painted and there is newer ceramic tile flooring and an attractive updated bath! The living room and bedroom open onto a private enclosed brick patio. This is a very nice apartment!
No smokers.
Available 12/17/10
Lease Terms
$1,000 per Month
1 Year Term
$1,000 Security Deposit
Water is included
Features
Bedrooms: 2
Baths: 1
Living Area: 1,100 s.f.
Off-street parking for 1 car
Schedule an Appointment
Contact Christie today to schedule an appointment or to discuss your other real estate needs.